Is freedom of assembly suspended in Turkey under state of emergency?
2018-05-10 01:28 BST
Posted in:
The Independent article falsely stresses that freedom of assembly is suspended during Turkey's state of emergency
On 9 May 2018, The Independent published an article about the upcoming visit of Turkey's President Recep Tayyip Erdogan to the United Kingdom. Giving a brief summary about the political developments in Turkey and the snap general elections on June 24, the article claimed that the elections will be held during a state of emergency in which the assembly of large groups is suspended.
The election will take place under a state of emergency, which limits freedom of expression and stops large groups assembling in public places.
It is true that under the state of emergency, the Turkish government can restrict or suspend the right of assembly of large groups in a specified period and/or specified location or subject them to the authorization of administrative authorities, with citing legitimate grounds of such restrictions.1 However, it does not automatically mean that the government has suspended the right to protest in general.
In fact, there have been numerous large protests in Turkey since the declaration of the state of emergency in July 2016. One of them was the "March for Justice" in June 2017, organized by the Republican People's Party (CHP) which is the main opposition party in Turkey. The march lasted 25 days and was attended by thousands of people. It was concluded with a political rally in Istanbul with the participation of approximately 200,000 people. The security of the march was provided by the police and then government spokesperson Numan Kurtulmus underlined that the government was "taking all necessary measures" to ensure the security of the protest.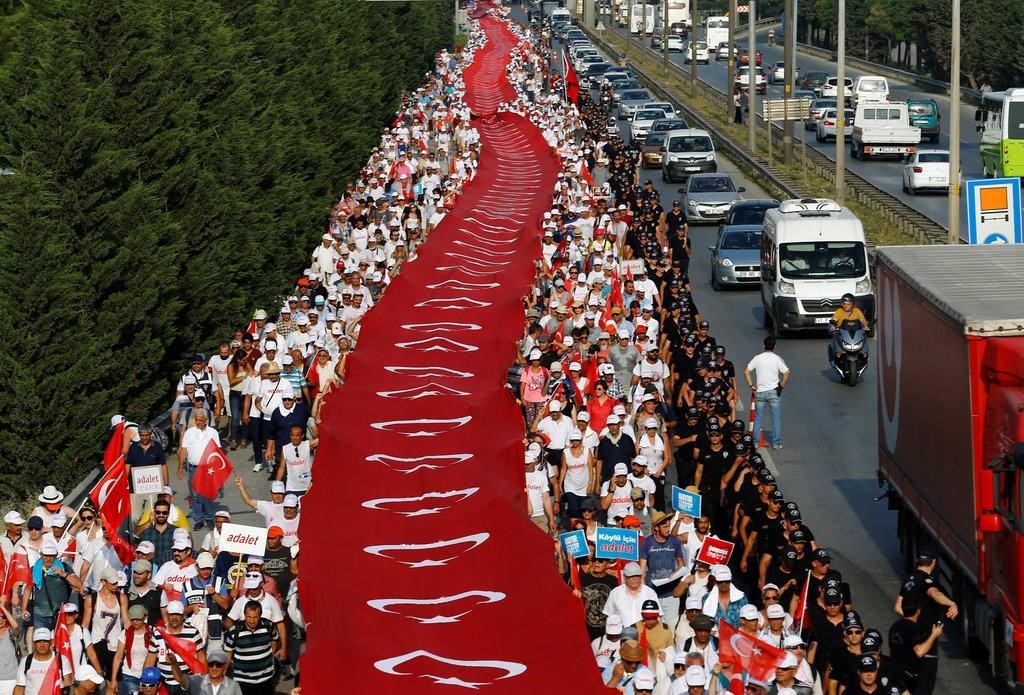 CHP's anti-government "March for Justice" convoy protected by the police (Photo: Umit Bektas/Reuters)
There were many other public protests which found media coverage since the declaration of the state of emergency. In late April 2018, supporters of the main opposition CHP organized sit-in protests against the extension of the state of emergency. Two weeks ago, the students of Cerrahpasa Medical School organized protests against the restructuring of their faculty.
When the constitutional amendments were approved in a referendum on 16 April 2017, there were also several protests against the results.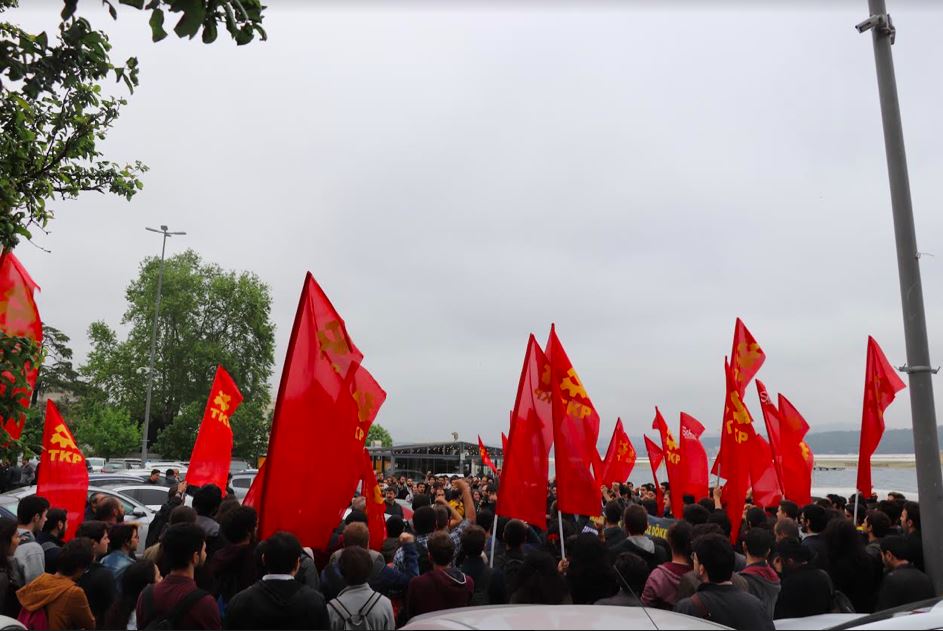 Turkish Communist Party (TKP) members' anti-government protest on 5 May 2018
From small Turkish Communist Party (TKP) gatherings to International Women's Day marches attended by tens of thousands of people, neither public assemblies nor anti-government protests are suspended in Turkey per se.