The Night Manager's inaccurate depiction of refugee camps in Turkey
2016-04-21 09:17 BST
Posted in:
The Night Manager inaccurately depicts refugee camps in Turkey as tents along wayside with poor conditions
On 20 March 2016, the Night Manager, British-American television series, portrayed refugee camps in Turkey were as tents along a wayside with poor conditions. 
In the beginning of the 5th episode of the Night Manager, Onslow Roper (Hugh Laurie) and Jonathan Pine (Tom Hiddleston) arrive by plane in  Kasimli, a fictional city in southeastern Turkey and close to the Syrian border. Refugees are depicted as deprived of basic needs and looking for visitors' aid.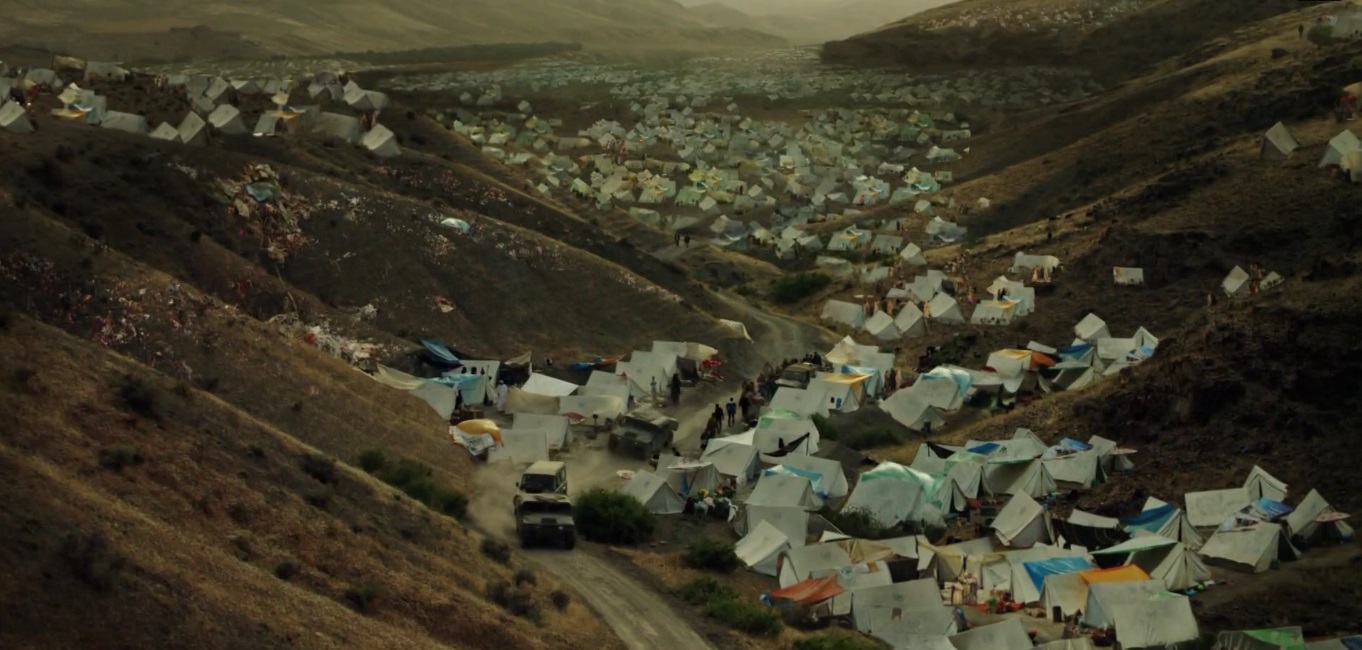 The Night Manager portrays a refugee camp in Turkey in its 5th episode 
However, the camps in Turkey are not in poor condition as depicted in the series. All of the 26 camps in Turkey have separate protected areas with infrastructure of water and electricity. The refugees in the camps are provided with food, health services, security services, educational services and social facilities. All of the camps have schools, hospitals, sewage system, laundry rooms, TV, internet, grocery stores, sports areas, places of worship and kindergartens.
1
The camps were visited by the European Council President Donald Tusk and different UN Commissioners, all of them appreciated the situation of the camps and thanked Turkey. For more information please
click here
.
Currently, Turkey hosts 2.7 million Syrian refugees, which corresponds to more than half of the total number of the Syrian refugees according to the UN Refugee Agency.
2
While most of the Syrian refugees reside in cities all over Turkey, 272,000 of them are hosted in camps. Turkey has spent nearly $9 billion on Syrian refugees in camps, an amount 20 times more than what international aid agencies including the UN have spent.
3