Is Le Monde right about religious schools in Turkey?
2016-09-05 01:29 BST
Posted in:
French newspaper Le Monde presents factually incorrect information on Turkey's religious schools
The French newspaper Le Monde published an article about imam-hatip schools in Turkey on 1 September 2016, in which the schools were described as, "so-called religious schools that train imams."1
However, religious classes taught at the elementary imam hatip schools make up only 20 percent of the curriculum while the remaining 80 percent belong to subject matters taught in regular schools like Mathematics, Music, Science, etc. The graduates of imam hatip schools are free to choose whichever major they wish to study at university, based on their scores in the National University Exams.  
Below is a table of the compulsory classes in  elementary Imam Hatip schools published by the Ministry of National Education in 2014.2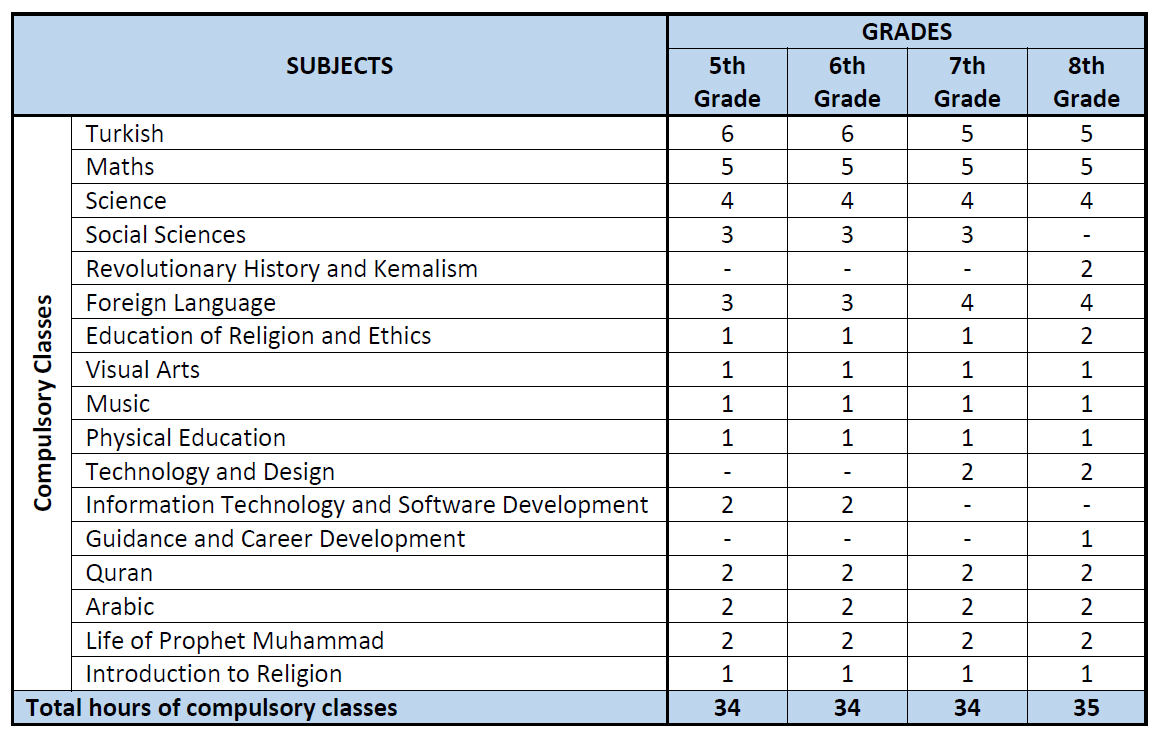 Secondly, the author draws attention to the increasing number of imam hatip schools, but with missing background information and incorrect numbers:
"There were 65,000 students in these schools in 2002, there are now over a million. Raising a pious generation for the new Turkey is the purpose of Turkish President Recep Tayyip Erdogan, himself a former student of Imam Hatip.3
The increase in the number of imam hatip schools is presented as a result of Erdogan's religious project, who is also presented as a graduate of these schools. Although the article mentioned the year 2002 as the turning point for the rise of imam hatip schools, the number of these schools started to increase in 2011. Here is some background information that went unmentioned in the article.
In 1996-1997, there were more than 500,000 enrolled students at imam hatip schools. In 1997, a post-modern coup brought along the closure of secondary sections of imam hatip schools. Moreover, a new coefficient system in university entrance exams was introduced, which hindered the graduates of imam hatip school from studying all majors except theology. These changes caused a dramatic drop in the number of students.
In 2011, the unfair coefficient system was abolished, and graduates of imam hatip schools were given the right to study any majors based on their exam results. Likewise, the secondary parts of the imam hatip schools were re-opened. Thus, the number of students attending secondary imam hatip schools rose to 385,830 while college imam hatip schools have 546,443 enrolled students, the total sum being 932, 273 in 2015.4
1. "en institution religieuse "en imam hatip", école censée former des imams."
3. On dénombrait 65 000 élèves dans ces écoles en 2002, ils sont désormais plus d'un million. Forger une « génération pieuse » pour la « nouvelle Turquie » est le but du président turc Recep Tayyip Erdogan, lui-même ancien élève d'une « imam hatip ».